Jason W. Pugh, 32, of Fort Mill, South Carolina, formerly of Amanda, passed away peacefully at his home on Wednesday, November 10, 2010. He was born December 28, 1977 in Champaign, Illinois and was the son of Gary Pugh and Cindy (Baldwin) Goodman. Jason was a 1997 graduate of Amanda Clearcreek High School and worked at Lowes Foods in Fort Mill, South Carolina.

He is survived by his parents, Cindy (Rick) Goodman of Amanda and Gary (Denel) Pugh of Fort Mill, SC; brother, Philip Pugh of Canal Winchester and twin brother, Joe (Jackie) Pugh of Loveland; sister, Deanna (Colin) Crossman of Durham, NC; brother, Jeremy (Carey) Carrick of Rock Hill, SC and sister, Renee Pelton of San Francisco, CA; grandparents, Joe (Bev) Baldwin and Julian (Mabel) Taggart all of Amanda; nieces and nephews, Brody, Zac Addy and Tyler Pugh, Caleb, Lilian and Ella Carrick; aunts and uncles, Kenneth (Linda) Baldwin, Don (Deb) Baldwin, Becky Gierhart and friend Bill Gooley, Beth (Bob) Notestone, and Kenny Pugh. He was preceded in death by a very special uncle Emmer Baldwin and an aunt Elaine Hess.
In lieu of flowers the family asks that you use the button below to donate to a fund in Jason's name to Special Olympics Ohio and Nationwide Children's Hospital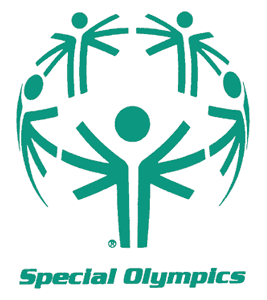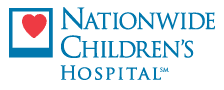 The family would like to thank everyone for their kind thoughts, prayers, stories, photos, and donations. We have never felt so loved and we are happy to know just how much Jason has touched your lives. We now know that he truly was an amazing person inside and out, with family and away, and without a doubt he's making Heaven a better place to be.
The photo gallery and other things on the site will be updated intermittently so please continue to send your photos and check out the comments and gallery. We will also continue to accept donations and pass any money directly along to the charities that made Jason's life so amazing.
Again, thank you so much for all your love and support.
The Pugh and Goodman Families
To Those I Love and Those Who Love...
Now That I'm gone, release me, let me go – I have so many things to see and do.
You mustn't tie yourself to me with tears, Be happy that we had so many years.
I gave to you my love. You can only guess how much you gave to me in happiness.
I thank you for the love you each have shown, but now it's time I travel on alone.
So grieve a while for me, if grieve you must, then let your grief be comforted by trust.
It's only for a time that we must part so bless the memories within your heart.
I won't be far away, for life goes on, so if you need me call, and I will come.
Though you can't see or touch me, I'll be near. All my love around you soft and clear.
And then, when you must come this way alone, I'll greet you with a smile and say –
"Welcome Home!"